The key to early language learning is to integrate language with a variety of fun activities. KidsPlay has developed its own curriculum that relies heavily on TPR. KidsPlay Mandarin Chinese group classes make use of songs, body movement, games, books and picture cards. Most importantly, we strive to make every class as fun as possible so that children feel like they are playing instead of studying Chinese.
Young children have a remarkable ability to learn language. No matter which kind or how difficult a language is, our kids always find a way to tackle it.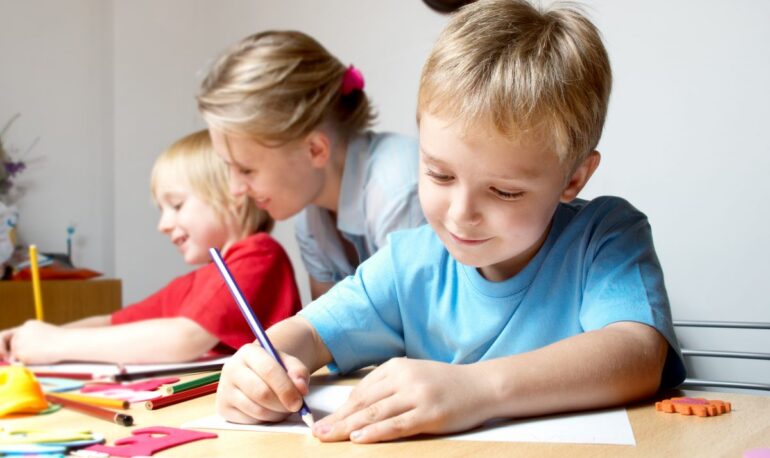 KidsPlay now provides its own classroom for children ages 3 – 7 on Saturdays at Far West, Austin. The class features KidsPlay's own uniquely developed curriculum that includes songs, body movements, games, crafts and more! All In Chinese!
There's no age requirement for enrolling in this class. Children of all ages are welcome. We offer dedicated instructions based on your child's age and level.
It depends on the topics and lessons students are attending. Usually, there are some light assignments to encourage student's further study of the subject.
Students who attended at least 80% of the course and completed all the required assignment will be able to receive a certificate from KidzGoodie.